Celebrating and promoting the culture and heritage of the Slavic people of the Central Valley
​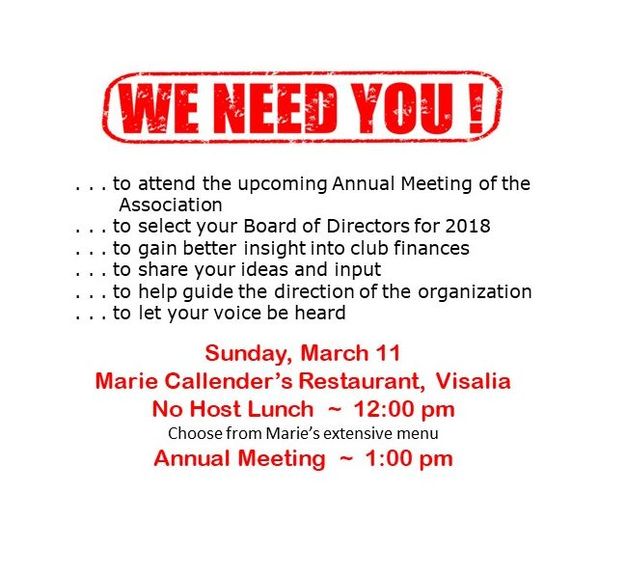 ---
---
Summer Festival 2017 !
What a great afternoon we all had at our recent Summer Festival. Held on Sunday, August 13 at the American Slavonic Social Hall in Delano, we enjoyed a fabulous lunch of BBQ lamb, mostaccioli, sauerkraut, and salad. A huge thank you goes out to Louis Pandol, the Delano Club, and their crew of volunteers who organized the meal preparation and service. Capping off the delicious meal were the many varied desserts that were provided by the ladies in attendance. Thank you all!
We were treated throughout the afternoon to the music of the
Bob Samarzich Tamburitza band
, and what fun that was! We sang along, did a little dancing, and were serenaded in style!
---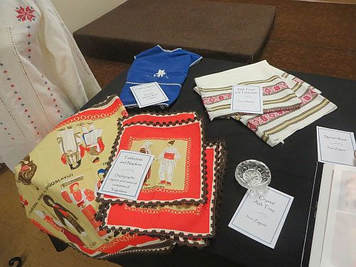 Returning from last year was our Artifactory—an all-afternoon long display of memorabilia, artifacts, and keepsakes that showcase our Slavic heritage and culture. While many of the items on exhibit were the same as last year, we enjoyed viewing a large number of artifacts that were new to the display, and the collection this year filled four full tables. The exhibit included a hand-painted oil by a local artist following her visit to Yugoslavia, as well as beautiful artwork from a contemporary Croatian artist. There were several examples of intricate needlework, both lace and embroidery, and hand-made and hand-embroidered clothing. On display were several hand-carved wooden items, both functional and decorative. The hand-carved cigarette dispenser was especially intriguing! We had two guzle on display, as well as hats, slippers, dolls, photos, and some hand-spun, hand-woven wool items. And so much more!

​ The Board extends our gratitude to Linda Pandol for her efforts in promoting participation and in gathering such a wide variety of items for display from among our members and friends. And we thank all those who contributed to the Artifactory, shared your treasured items, and helped make the event a success.
​
Returning to the Festival again this year was the 50/50 Raffle; participants buy tickets with the winner receiving half of the proceeds from the total 50/50 ticket sales. The more tickets sold, the larger the "pot" of winnings. This year's ticket sales amounted to $490, so the very happy winner left the Festival with $245! Proceeds from this raffle go into the ASAA General Fund.
---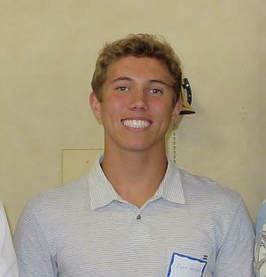 One of the major functions of the Festival is to award scholarships to deserving high school seniors who are heading off to college. ASAA was very pleased to honor the following recipient this year:
Ryan Pavlovich, is the grandson of
Nick and Fran Pavlovich
. He graduated from St. Anthony High School in Long Beach and will be attending the University of California, Santa Barbara. Ryan will be pursuing a degree in Biologcal Sciences.
An outstanding scholarship recipient, Ryan has maintained an exceptional grade point average throughout high school as well as being involved in extracurricular activities and volunteer work in his community. We congratulate him and wish him well in his college pursuits.
ASAA thanks Scholarship Chairperson Yvonne Duran and her committee her for their work in this year's scholarship award process. And we also extend grateful appreciation to the many members and friends who have contributed to the Scholarship Fund and help make these awards possible.
Ryan was able to meet many of the Festival attendees as he was kept busy selling raffle tickets for the Scholarship raffle. As a new twist this year, after purchasing raffle tickets, participants deposited their tickets into the bag next to their hoped-for prize. Raffle winners took home a wide array of prizes as previous scholarship winners
Matt and Stephanie Pandol and friend
pulled the winning tickets and announced the winning numbers. All proceeds from the Scholarship Raffle are added to the Scholarship fund for the benefit of future award recipients.
---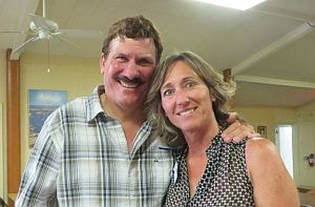 And then there was the Bocce Tournament!
Move over previous winners . . . This year's bragging rights go to the team of Linda and Matt Pandol. The competition was fierce as a total of 8 teams vied for the win, each paying a $10 per team entry fee, with the winning team taking the pot.

It was a busy and fun-filled day! If you missed the Festival this year, you missed a wonderful afternoon. Plan now to attend next year's Festival in Fresno—it really is fun for everyone!
---
More Festival 2017 Photos:
---
College Bound?
Do you have a college-bound young person in the family? One of the goals of the organization is to provide scholarship support to our young people. Funds are provided through the Tom and Martha Slaven ASAA Scholarship Fund. Students are invited to apply; applications will be accepted from now until June 2. The scholarship selection committee will rate the application in June and the scholarship winners will be announced in July.
To receive an application form, or for more information, please contact our ASAA Scholarship Chairperson Yvonne Duran at
allslavonic@gmail.com