More Festival Photos . . .
Adding to the fun of the afternoon was a hotly contested (and not only because of the weather!) bocce tournament. Playing in teams of two, the balls were tossed, rolled, bounced, and caromed off one another with finesse! Great care was taken to make sure the scoring was accurate!
---
Photos from Festival 2016 . . .
Summer Festival 2014 - Dobro !
Those who attended the annual Festival, held at St. Peter's Social Hall on August 3rd, were treated to a fabulous feast and superb entertainment . . . it was a wonderful event! Bob Samarzich and his tamburitza band provided the music, Nick Pavlovich and his crew barbequed the delicious lamb steaks and chicken, and the kitchen brigade, coordinated by Marilyn Bahn, added the scrumptious mostaccioli, zaljanica, and salad. Then there were the many mouth-watering desserts brought by the ladies! A wonderful time of socializing, eating, and celebrating our culture!
Following the meal we all took part in the raffle drawing - this year's scholarship honorees were hard at work all through the afternoon selling tickets for the raffle, and they were busy delivering prizes out to the lucky recipients as the winning numbers were called. Thank you to our Social Director Joann Hall and President Louie Obradovich for providing such a multitude of unique and useful raffle prizes!
The ASAA, through the Scholarship Committee, chaired by Yvonne Duran, honored two recent high school graduates with scholarships for their upcoming college year.

This year's scholarship Recipients are:

Elizabeth Papac, granddaughter of Betty and the late Lou Papac. Elizabeth, who lives with her family in Idaho, has been home-schooled thus far and now looks forward to continuing her education at the College of Southern Idaho in the Biology program.




Max Cusator, grandson of Nick and Fran Pavlovich. Max is a graduate of Buchanan High School in Clovis and will be continuing his education at California State University Long Beach studying Kinesiology.

ASAA is pleased to be able to give these very deserving students our best wishes for successful college experiences.


Thank you to all of our members who have contributed to the Scholarship Fund and help make these awards possible.
---
GRAPE STOMP IN PASO ROBLES
Have you ever been to a grape stomp? Would you like to go and take part? The good news: Opolo Winery, located in Paso Robles, hosts their harvest festival each October complete with ethnic dancing (Serbian/Croatian), whole roasted lamb, and of course, grape stomping. The dates this year are October 17-18. There are still reservations available for the Friday evening festivities - all-you-can-eat buffet dinner at 5:30, live (Slavic) music and dancing, and of course ... the grape stomp! The not-so-good news: the Saturday evening festival (same great dinner, entertainment and stomping) is sold out! Names are being placed on a wait-list, however.
But ... the better news: you can still take part in the Saturday/Sunday afternoon BBQ, October 18/19, 11:00am - 4:00pm; Dine on roasted lamb, carne asada tacos, beans and all the fixings ... and of course Opolo wine! No reservations necessary for the BBQ. See more information at
http://www.opolo.com
---
Holiday Luncheon Enjoyed by 40 Members and Guests
Sunday, December 14, the Lamp Liter in Visalia once again was the site for our annual Holiday Luncheon. Attendees were treated to a delicious meal and enjoyed the lively conversation and socializing as we celebrated the Season.


Then a smaller band of members and guests, led by Kenny Kovacevich, traveled to Sacramento on December 31 to the Annual New Year's Eve Gala at the Croatian Cultural Center. Margaret Weersing was their gracious hostess and planner, and reports are that the party of eight had a fabulous time ringing in the New Year in style!
---
Annual Meeting Coming Soon !
Plan to attend the Annual Meeting of the Association on Sunday, March 8, 12:30 pm at Marie Callender's Restaurant in Visalia. This will be a business meeting followed by a no-host luncheon.
Your current Board of Directors will meet one-half hour before the start of the General Meeting to receive nominations; if you would like to place a name in nomination for one of the positions on the Board for the coming year, please come at 12:00 noon and meet with the B.O.D.
We will elect your Board of Directors for the Year, receive valuable financial reports, and help shape the goals and plan the events for the Association for 2015.
Lend your input, let your voice be heard ... don't miss this important meeting !


Annual Meeting Highlights !

Information Highlights were presented as follows:

Membership:
The Association closed 2014 with a membership of 119 adult members. The 2015 active membership as of the meeting date (those who have renewed membership by paying their annual dues) is 81. Our secretary reported that there are several members who have not yet renewed, so there is an expectation that the number will increase shortly. All members are encouraged to recruit new members!

Social:
Both of our 2014 annual social functions (Summer Picnic in Fresno, and Holiday Social in Visalia) were enjoyable and provided the social and cultural experience that we strive for. The 2015 Summer Picnic will be held in Delano.

Financial:
The year-end financial reports of the Association indicate that, due to the generosity of our members, our Scholarship Fund is in a solid financial position and we look forward to once again awarding several deserving college-bound students with scholarships from the Association. Two students were awarded scholarships from the Association in 2014.
The financial status of the General Fund is less rosy, however; the downturn in the economy that began in 2008 has resulted in the gradual dwindling of our investment accounts, and a drop in membership has resulted in less income in the form of dues. Your Board will be working hard to reverse this trend. We always welcome the input and participation of the membership; our Board of Directors meetings are open to all members to attend, add suggestions, voice concerns, and work for the good of the Association.

---
Annual Summer Festival - August 9
The American Slavonic Social Club will be the site of our annual Summer Picnic - you won't want to miss it! In addition to a fabulous BBQ chicken and Shish Kabob lunch, lively music, and a great time of visiting with family and friends, we will
also
put those bocce lanes to use with a bocce tournament.
The afternoon will also feature our traditional Scholarship Prize Raffle
and
a 50/50 Money Pot Raffle!
Doors open and the social hour begins at 12:00 noon. The Bocce Tournament will commence at 12:45. Lunch will be served at 1:30, and after lunch we will be introduced to the 2015 Scholarship Recipients.
This will be a great afternoon for everyone, young and old! Plan now to attend this event!
In order for the cooks to prepare, we need advance reservations - click
here
for reservation form and send in your reservations today!
See you on August 9 in Delano!
---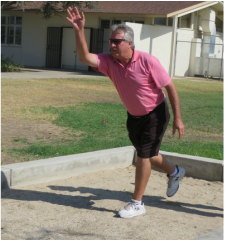 The eventual winners were Nick Buratovich and Vinnie Dulcich taking home cash prizes of $20 each. Far more important than the cash prizes are the bragging rights - no doubt we will see them defend their title at the next opportunity!
Thank you to President Louie for his work watering, raking, and making ready the bocce courts.
---
The Festival is always a wonderful time to connect with family and friends, and this year Sonja Obradovich reconnected with someone she had last seen in Seattle over 50 years ago! Geraldine Marcia, grandmother of our scholarship recipient, Matt, had traveled to the Festival from Southern California, spotted Sonya's nametag, and memories of family and friendships were then rekindled. An unexpected and pleasant surprise! I think they call that serendipity!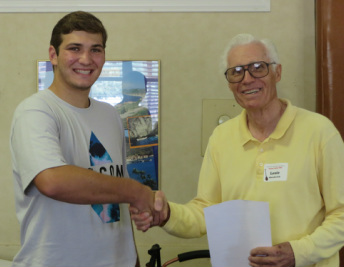 One of the major functions of the Festival is to award scholarships to deserving high school seniors who are heading off to college. We were all very pleased to congratulate this year's scholarship recipient, Matt Pandol III (pictured here with President Louie Obradovich), and present him with a $2,000 scholarship. Matt is a graduate of Garces High School in Bakersfield, has maintained an outstanding an outstanding grade point average while also being very active in extra-curricular activities, and is now enrolled at Purdue University. He will pursue double majors in Agronomy, with a concentration in Crop and Soil Management, and Agronomic Business and Marketing. Matt is the son of Linda and Matt Pandol Jr. and the grandson of Lucy and the late Matt Pandol Sr. We wish him great success in his university experience.

ASAA thanks Scholarship Chairperson Yvonne Duran and her committee for their work in this year's scholarship award process. And we also extend grateful appreciation to the many members and friends who have contributed to the Scholarship Fund and help make these awards possible.
---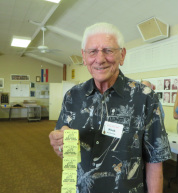 There were two raffles this year: the traditional Scholarship raffle with an abundance of interesting prizes and multiple winners (see above), and a 50/50 raffle, where there was only one winner who took home 50% of the raffle ticket proceeds. The lucky winner? Nick Pavlovich ... who appears to have purchased a lot of tickets! Congratulations!
---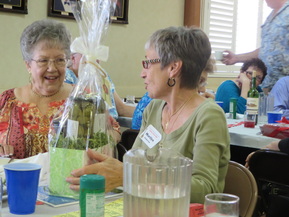 2015 Festival Fun !
If you missed the ASAA Summer Festival this past August in Delano, then you missed out on a wonderful celebration of our heritage with family and friends.
The luncheon, prepared by the men of the Slavonic Social Club, was delicious - succulent lamb Shish Kabob, barbecued chicken, mostaccioli, sauerkraut, and salad. Thank you, gentlemen! And then the desserts provided by the ladies ... yum, yum, and double yum!
Festival organizers made the painful decision (for financial reasons) to forego the live band this year, but nonetheless, recorded music from various Slavic bands filled the room and added to the festive atmosphere.
---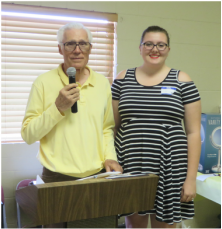 Summer Festival 2016!


What a great afternoon we all had at our recent Summer Festival. Held on Sunday, August 7 at St. Peter's Social Hall in Fresno, we enjoyed a fabulous lunch of BBQ lamb
​
and chicken, mostaccioli, zeljanica, and salad. A huge thank you goes out to Nick Pavlovich and Marilyn Bahn and their crew of volunteers who organized the meal preparation and service. Capping off the delicious meal were the many varied desserts that were provided by the ladies in attendance. Thank you all!
We were treated throughout the afternoon to the recorded melodies of several Slavic bands, and even got to view a short video of the city of Dubrovnik, part of the "Cities in 4K" series on YouTube. (For more videos, click on the
Documents
link above)
​ One major attraction of the afternoon was our Artifactory—a display of memorabilia, artifacts, and keepsakes that showcase our Slavic heritage and culture. The exhibit included a hand-painted oil by a local artist following her visit to Yugoslavia, as well as beautiful artwork from a contemporary Croatian artist (see above). There were several examples of intricate needlework, both lace and embroidery, hand-made authentic folk costumes (see above), and a hand-hammered copper coffee service. We had three guzle on display, as well as hats, slippers, dolls, photos, and a wine (or rakija) decanter. There was a Serbo-Croatian school grammar book from 1903 brought to this country by a young immigrant boy, and the 1906 Naturalization Laws study book used by this same boy as he studied to become a US citizen.
Certainly the oldest (and heaviest!) of the artifacts (also see above) was an ancient amphora recovered from the Adriatic sea floor. These ancient jars were used to store and transport primarily oil and wine throughout the ancient Mediterranean. This is a true treasure!
The Board extends our gratitude to all those who contributed to the Artifactory, shared your treasured items, and helped make the event a success.
One of the major functions of the Festival is to award scholarships to deserving high school seniors who are heading off to college. ASAA was very pleased to honor two recipients this year:
Carly Regehr, pictured at right, is the granddaughter of Louie and Linda Obradovich. She graduated from Clovis High School and will be attending Clovis Community College. Carly will be studying engineering and Political Science;
Stephanie Pandol is the daughter of Linda and Matt Pandol Jr., and the granddaughter of Lucy and the late Matt Pandol Sr. She graduated from Garces High School in Bakersfield and will be attending Utah State University. Stephanie will be majoring in Ag Business.
Both scholarship recipients have maintained exceptional grade point averages throughout high school as well as being involved in extracurricular activities and volunteer work in their communities. We congratulate them and wish them well in their college pursuits.
Carly was able to meet many of the Festival attendees as she was kept busy selling raffle tickets for the Scholarship raffle. Raffle winners took home a wide array of prizes, delivered to them by the young children in attendance, the Bronzan children who, with their parents and grandparents, made this year's Summer Festival their annual family reunion. All proceeds from the Scholarship Raffle are added to the Scholarship fund for the benefit of future award recipients.
ASAA thanks Scholarship Chairperson Yvonne Duran and her committee for their work in this year's scholarship award process. And we also extend grateful appreciation to the many members and friends who have contributed to the Scholarship Fund and help make these awards possible.
Returning to the Festival again this year was the 50/50 Raffle; participants buy tickets with the winner receiving half of the proceeds from the total 50/50 ticket sales. The more tickets sold, the larger the "pot" of winnings. This year's ticket sales amounted to $424, so the very surprised winner left the Festival with $212! Proceeds from this raffle go into the ASAA General Fund.
Plan now to attend next year's Festival in Delano—it really is fun for everyone!
---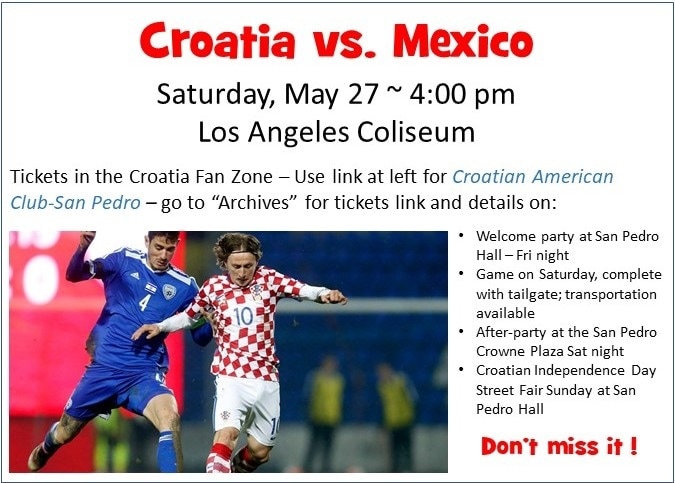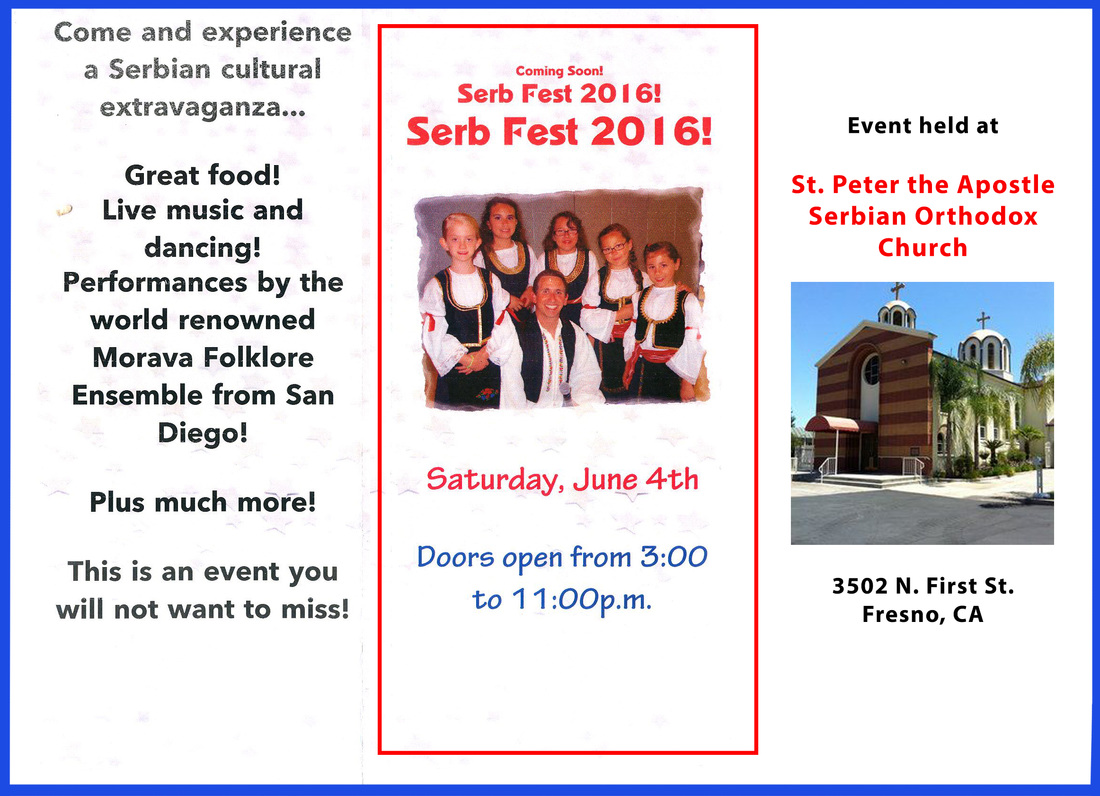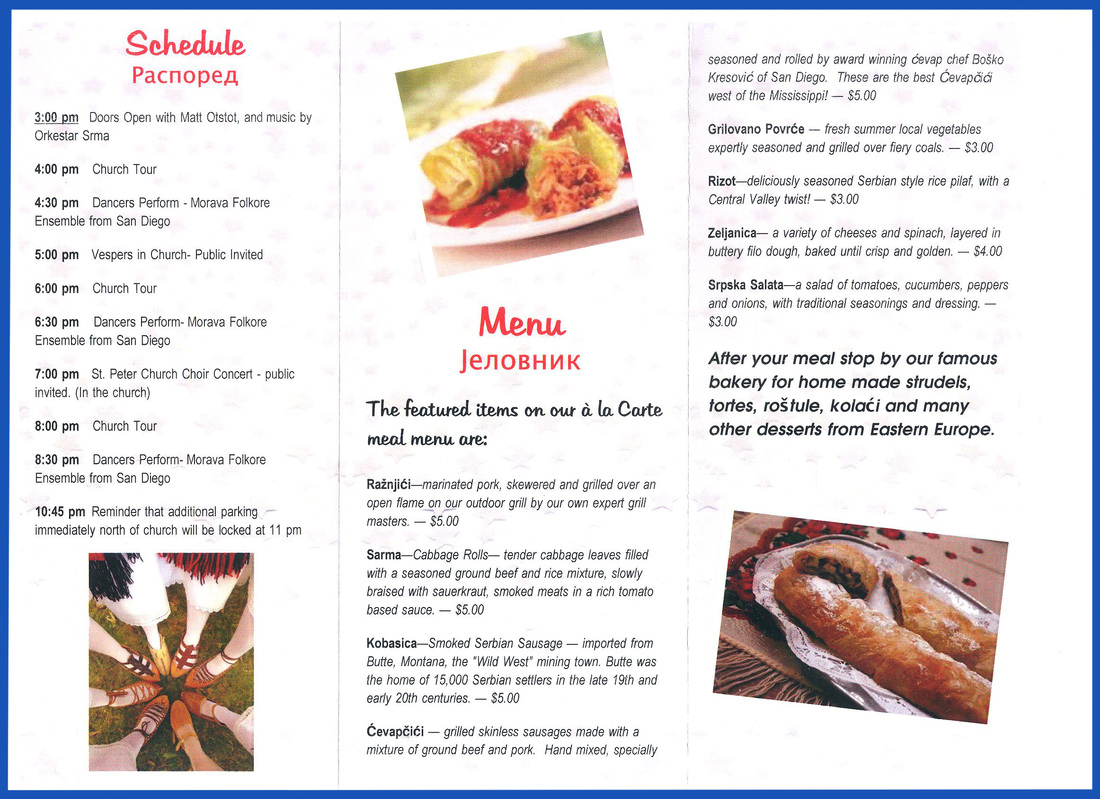 ---